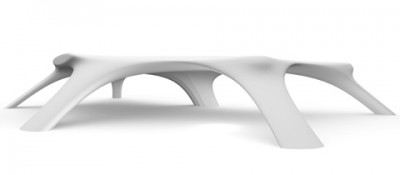 Ren, White Carrara marble
1760 x 1050 x 220 mm / 69.3 x 41.3 x 8.7 in
Edition of 6 + 2 A.P.
2009 / 2010
Ren denies the distinction between tabletop and base and homogenizes each component into a species that hovers precariously, oblivious to its functions. Ren will be produced in two series – bent ply and marble. Each series will articulate the relationship between form and material performance while emphasizing adaptability. The first in the edition of White Carrara marble, R_M/AP1, will debut at the Hidden-Heroes Exhibition on T35, Via Tortona from 13th-19th April 2010 during Milan Design Week alongside an exhibition in honor of design-great Oscar Niemeyer.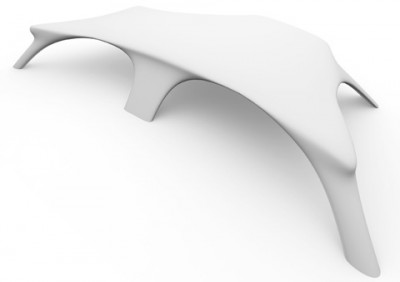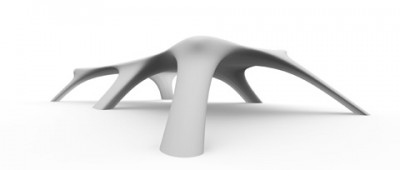 DESIGN
R_M/AP1 is sculpted from a single block and utilizes a combination of cutting-edge CNC milling technologies and exquisite hand crafting techniques. It varies in thickness and is marked by unexpected twists, bulges, and detailing on the underside. The design animates the stone and strikes harmonic balances throughout the luminous surface.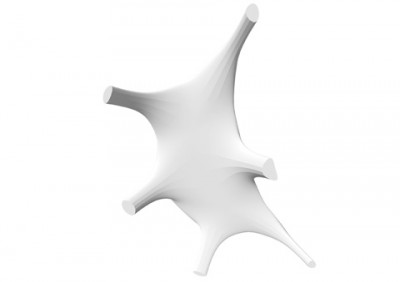 PROCESS
Fabrication images of R_M/AP1.
February/March 2010. Carrara, Italy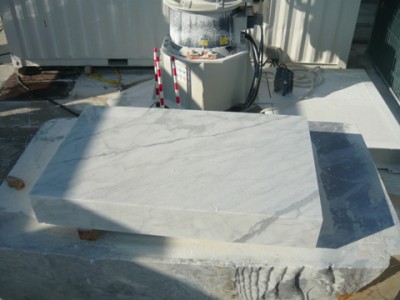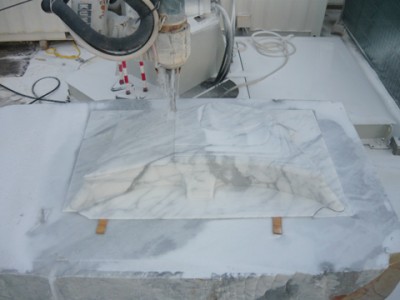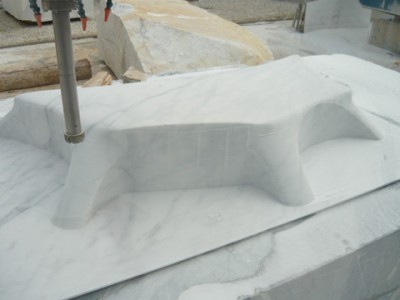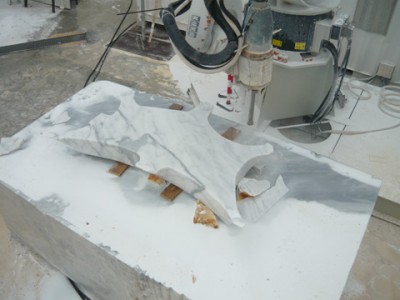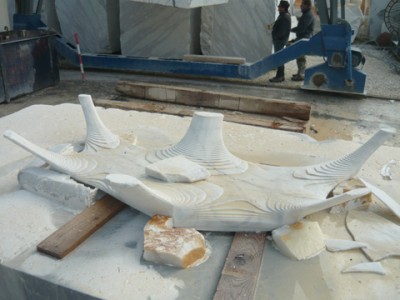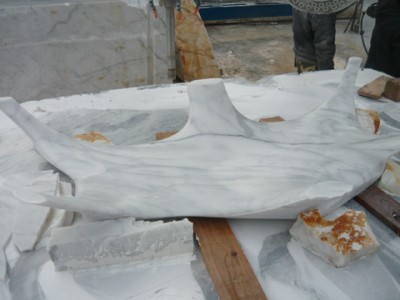 CNC milling process concluded.
Commencement of hand finishing.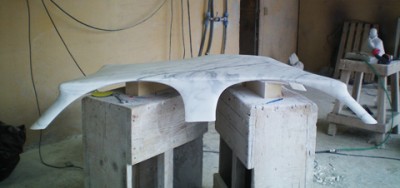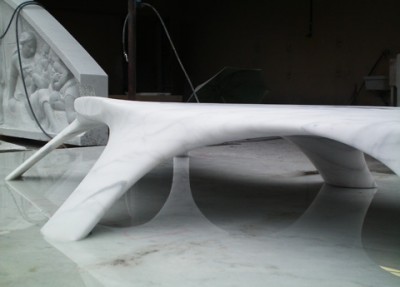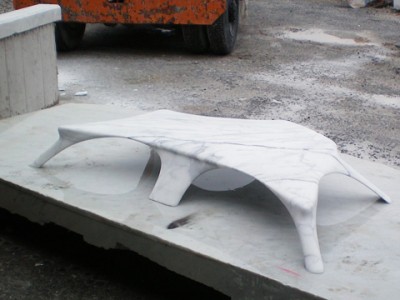 COMPLETED!