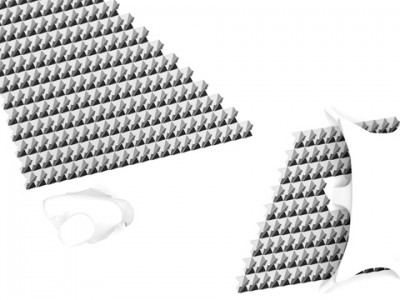 Tootsie, Marble Composite
1760 x 1050 x 220 mm / 69.3 x 41.3 x 8.7 in
Varied Edition
2010
Tootsie is a constellation distinguished by interlocking marble tile units that are adaptable to endless possibilities upon aggregation. Each unit is comprised of four distinct tiles defined by varying gradients of grey. In this particular example, the marble is no longer a static, fixed, or permanent material installation; instead, it takes on soft and pliant characteristics typical of traditional woven rugs. As if displaced from a previous setting, it is a nomadic floor mosaic capable of constant re-installation.
DESIGN
Each unit is a composite made possible by three layers: hard, elastic and soft. The hard, top marble layer is bond together by the elastic interface that supports the soft bottom creating a unique interactive experience with the material. The premise of Tootsie is an exercise in customization and will not be limited to floor mosaics but will also include screens, wall units, and facade/cladding systems.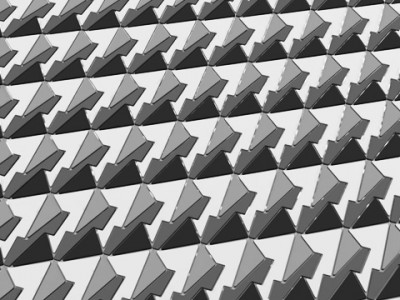 PROCESS
Fabrication images of T_MC/AP1
March 2010. Carrara, Italy