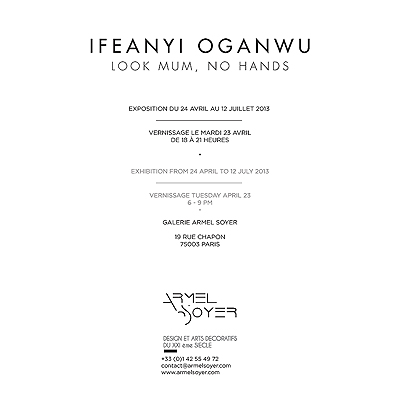 Ifeanyi's first solo show opens next week at the Paris gallery of Armel Soyer.
Entitled Look Mum, No Hands – the exhibition is an amazing opportunity to observe how the ideas and concepts central to Expand Design are evolving. The selected works, including architecture projects from Ifeanyi's studies at Columbia University, explore the relationship between materiality and topology; craft and engineering; architecture and design.
The show will mark the launch of Contoured Crater, a desk and side table collection exclusive to Galerie Armel Soyer. The desk, methodically engineered, appears to float in weightlessness with its fifty birch ply plates stretched between two pools of stainless steel, while the offcuts from its Fontana-esque crater are assembled to form a side table.
An illustrated catalogue will be available at the gallery next week and an online version shortly afterwards.
Please see below for details:
Opening reception is at 6pm on Tuesday, April 23rd
Galerie Armel Soyer
21st Century Design and Decorative Arts
19-21 Rue Chapon
Marais
75003 Paris
Exhibition runs till July 12th and will constitute the gallery's presentation for Designer's Days Paris taking place June 4th – 9th.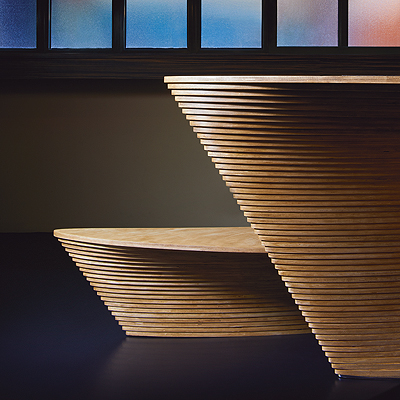 Photo by Gilles Pernet