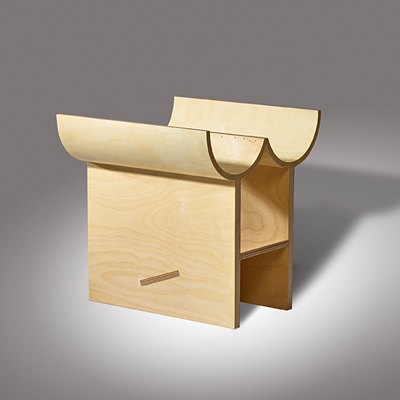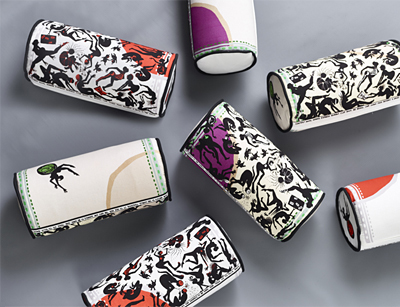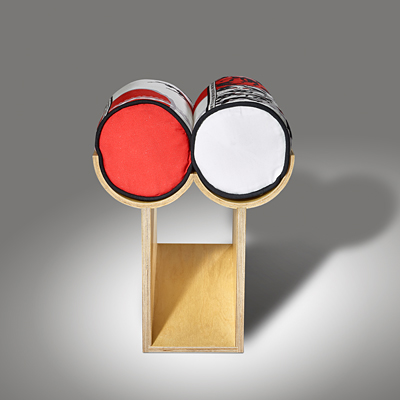 Pedestal + Duniake, Moulded Birch Ply, Cotton with Digital Print, Linen, Foam, 2016
475 x 384 x 400 mm / 18.70 x 15.12 x 15.75 in
Edition of 200
In this new collaboration fusing art and design, tradition and modernity, the Duniake fabric of female bodies is inspired by the everyday language of the Kenyan khanga and was created by Phoebe Boswell, whose work combines the digital and exquisite draftswomanship in her personal exploration of 'home'.
The Pedestal assembly elevates the presentation of the artist designed fabrics while disappearing into the background – this is achieved through the vocabulary of arches, which are ubiquitous in urban landscapes. The pair of cylindrical bolsters suggest an innovative approach to seating whilst appearing to be displaced or broken off from a larger assembly.
The Pedestal reduces the stool typology to its essential form, combining moulded plywood shells supported by a pair of vertical walls and an inclined brace that is partially visible on the side elevation.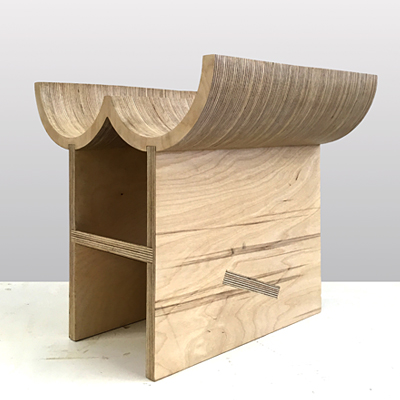 Pedestool, Laminated Birch Ply, 2016
475 x 384 x 400 mm / 18.70 x 15.12 x 15.75 in
Edition of 10
In collaboration with Toghal UK.