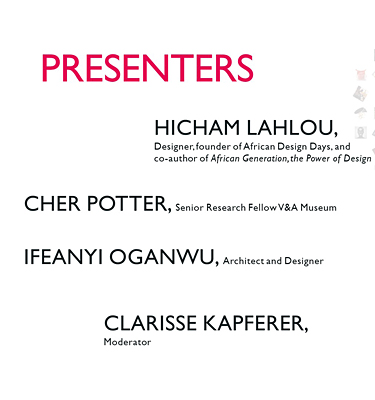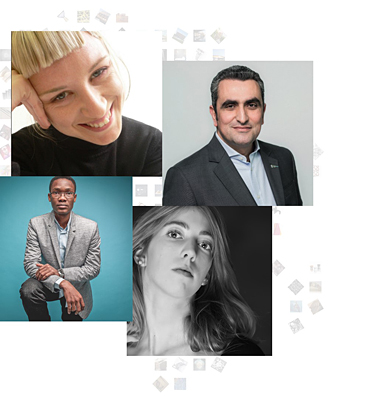 Marking the UK launch of publication, 'African Generation: The Power of Design', the panel discussion touched on design creativity from the continent and diaspora.
Moderated by Clarisse Kapferer, Langages du Sud; panel included Hicham Lahlou, author, designer, design ambassador; Cher Potter, V&A Museum London; and Ifeanyi Oganwu, Expand Design Ltd.
Date: Wednesday, 18 September 2019.
Where: 100% Design Auditorium, Olympia London.