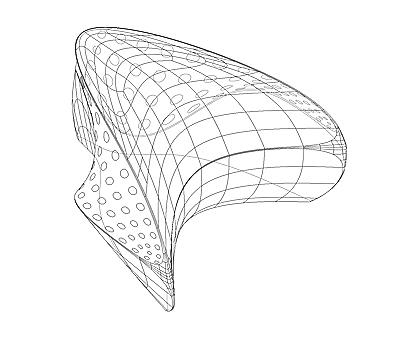 Ifeanyi is now represented by Netherlands-based gallery Priveekollektie led by Miriam and Irving van Dijk.
Priveekollektie will feature a selection of gallery artists including works from Expand at this year's edition of Design Miami, their fourth outing at this prestigious fair, which is widely considered to be the most prominent and substantive forum for international design and is renowned for bringing together the most influential designers, collectors, dealers, curators and critics from around the world.
Other designers featured in Priveekollektie's presentation at the fair include – De Intuïtiefabriek, Richard Hutten, Reinier Bosch, Rolf Sachs, Nigel Coates, Dominic Harris, and Thukral and Tagra.
Design Miami takes place from December 4th to 9th at Meridian Avenue & 19th Str, adjacent to the Convention Center. Concurrent to this event, Priveekollektie is also participating in Art Miami, Booth A32.
Priveekollektie / Booth G22 / DESIGN MIAMI
About Priveekollektie:
Priveekollektie represents internationally recognized artists and designers as well as providing young and upcoming talents with a platform for showing their exceptional collectible design and art pieces. Key in the collection is the combination of contemporary art and limited-edition design and the crossing of the fine line between both disciplines.
Before opening the gallery in 2006, Irving and Miriam van Dijk avidly collected art and design. Their personal approach, knowledge and taste has developed one of the leading galleries for collectible design in Europe, with exceptional exhibitions and participations in renowned international fairs in Paris, Basel, Miami, London and New York for both contemporary art and design.
For additional information please visit:
www.designmiami.com
www.priveekollektie.com