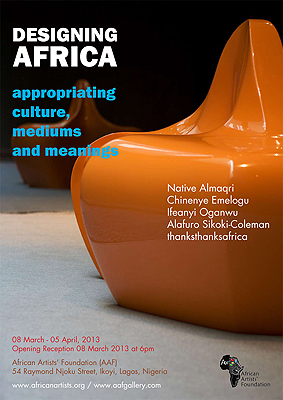 Ifeanyi will participate in the group show organized by Lagos-based African Artists' Foundation (AAF), taking place from March 8th till April 5th 2013.
Surveying an exciting range of emerging practitioners, the exhibition titled – Designing Africa: Appropriating Culture, Mediums and Meanings, further probes the sometimes blurred boundaries between art and design, while initiating a discourse that is both African and (globally) inclusive.
Curated by AAF's Joseph Gergel, the exhibition includes the work of Native Almaqri, Chinenye Emelogu, Alafuro Sikoki-Coleman and thanksthanksafrica, a diverse group of artists with a shared sensibility to process, experimentation and presentation.
The occasion marks Ifeanyi's first show in Nigeria, as well as the first public presentation of the Double Agent Suite following its Milan debut in 2011.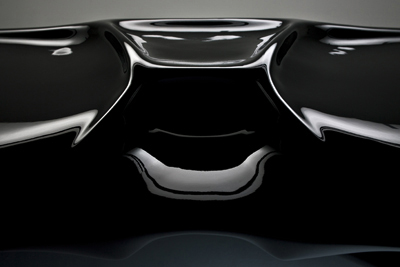 For additional information please visit:
www.aafgallery.com