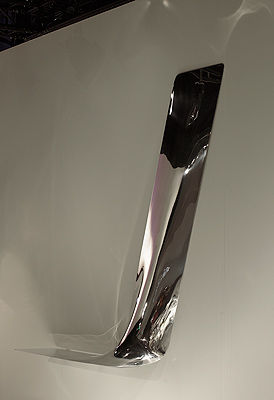 BULGY, Aluminium
2120 x 400 x 2000 mm / 83.5 x 15.7 x 78.4 in
Edition of 1 + 1AP + 1P
BULGY is a wall-mounted console which explores its vertical latency through surface curvature flow and reflectivity, drawing its immediate environment into the space of the work.
Here, the functional surface is fused with a protruding element using an L-shape that is adaptable to a broad range of applications, rendering the work multi-sculptural.
Mirror polished sheet aluminium is utilized for lightness and pliability, swelling to fuse function and sculpture; structure and surface.
BULGY is handcrafted in the UK in conjunction with automotive body specialists utilising wheeling and hammerforming processes to create the curved surfaces in sheet metal.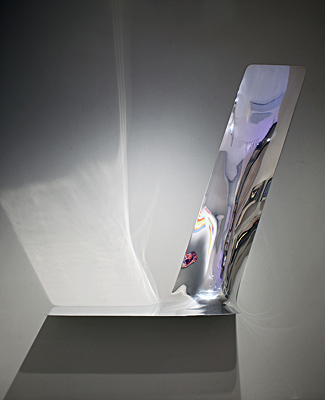 Photos by Ian Scigliuzzi.