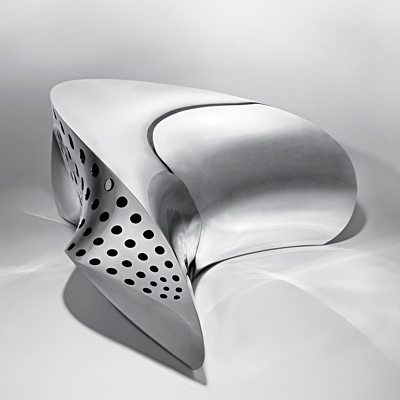 Splice, Aluminium, 2012
790 x 820 x 460 mm / 31.1 x 32.3 x 18.1 in
Splice will be featured in 'Making Africa – A Continent of Contemporary Design' at the Vitra Design Museum. The show is curated by Vitra's Amelie Klein with Okwui Enwezor, director of Munich's Haus der Kunst and the 2015 Venice Art Biennale, as consulting curator.
The exhibition assembles work from over 120 artists, architects and designers working within the continent and diaspora, with a view to showcasing the transformative potentials for design in the 21st century.
From March 14th through September 13th 2015, before travelling to the Guggenheim Bilbao in the fall.
For additional details – http://www.design-museum.de/en/exhibitions/detailseiten/making-africa.html