Arts.21 TV Mag, Deutsche Welle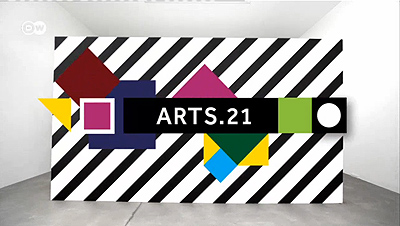 Deutsche Welle covers 'Making Africa' in the March 28 episode of Arts.21, where you can hear from curator Amelie Klein and a handful of participants featured in the show.
Andrea Kasiske. Arts.21 – The Cultural Magazine, Deutsche Welle, Broadcast March 28 2015
http://www.dw.de/arts21-the-cultural-magazine/av-18347535
Section D Radio Show, Monocle 24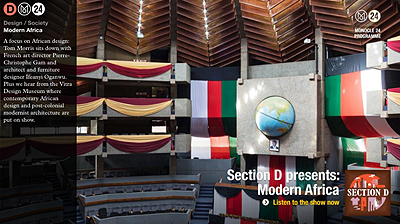 For Episode 178, Monocle 24's design radio show Section D focused on design in Africa, with David Plaisant chatting with Vitra's 'Making Africa' curator Amelie Klein and Tom Morris moderating a roundtable discussion in conjunction with Pierre-Christophe Gam.
Tom Morris. "Modern Africa." Episode 178, Section D Radio Presentation, Monocle 24, Broadcast March 10 2015
http://monocle.com/radio/shows/section-d/178/
Madame Mag – Air France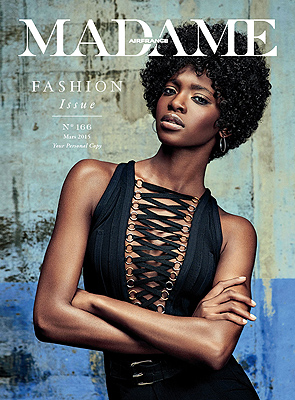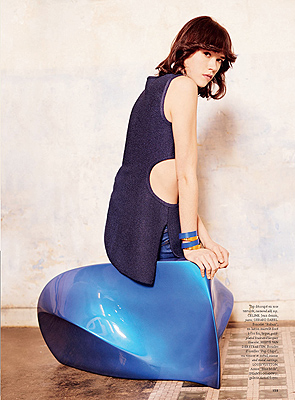 Blue Milk makes an appearance in Madame Magazine's Art Opening feature styled by France de Jerphanion and shot on location at Galerie Armel Soyer by Antoine Harinthe.
"Art Opening." Madame, Air France, Issue 166. March 2015
Feature available to download via link below:

Harper's Bazaar, China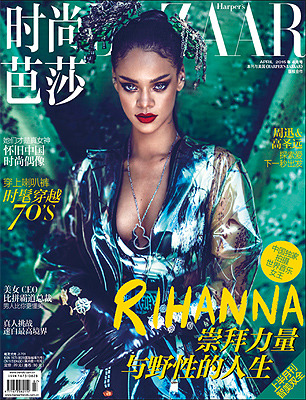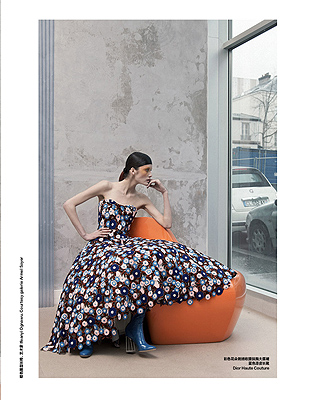 Dior Haute Couture collides with Full Circle in the April edition of Harper's Bazaar China!
Art directed by Jian Yueshu and shot by photographer Cécile Bortoletti on location at Salle Principale Gallery, Paris.
Stylist: Cheney Chen, assisted by Sid Yahao Sun and Ryan You.
"Art on Demand." Harper's Bazaar, China. April 2015.
Feature available to download via link below: