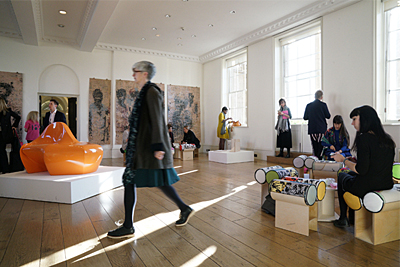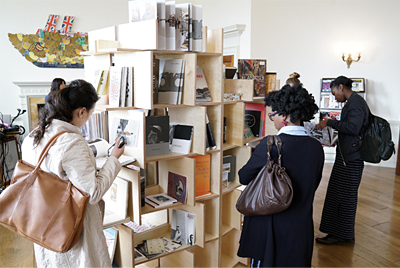 Photos by Victor Raison.
In collaboration with Galerie Armel Soyer, textile design firm Toghal, and visual artist Phoebe Boswell.
A series of special objects for the 2016 Edition of 1:54 Contemporary African Art Fair, held at Somerset House, London.
The installation developed specific spatial devices to amplify the porosity between the exterior and interior of the main lounge. The external terraces were transformed into soft rooms from which to take in sights and sounds of London. Meanwhile, the lounge was defined by waveforms of various scales. In the bookshop, new works are adapted to explore both the circularity and vertical axis of the room; overall the dynamic presentations encouraged flexible use of the spaces.
Dates: Oct 6-9, 2016.
Additional Information: