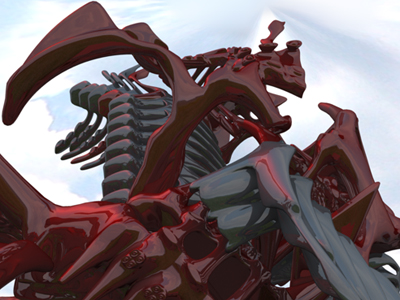 Autonomous Rex, 2006
The Bauhaus #itsalldesign. (Travelling Exhibition organized by Vitra Design Museum)
ADAM Art and Design Atomium Museum, Brussels, Belgium.
Curator: Jolanthe Kugler
March 16 – June 11, 2017
Additional details:
http://www.adamuseum.be
Cityscapes collection of wearable structures in 9k gold, presented by Elisabetta Cipriani at TEFAF Showcase Maastricht.
Dates: March 10 – 19, 2017
Additional details:
https://www.tefaf.com/fairs/tefaf-maastricht
B Table, presented at Collezione SaloneSatellite 20 Anni, Milan Design Week 2017.
In April 2017, SaloneSatellite turned 20 years. The milestone was celebrated by showcasing important collaborations between selected designers and producers, some presented for the first time.
Organiser: Marva Griffin Wilshire
Curator: Beppe Finessi
Dates: April 4 – 9, 2017
Additional details:
http://www.salonemilano.it/en/manifestazioni/salone-satellite.html