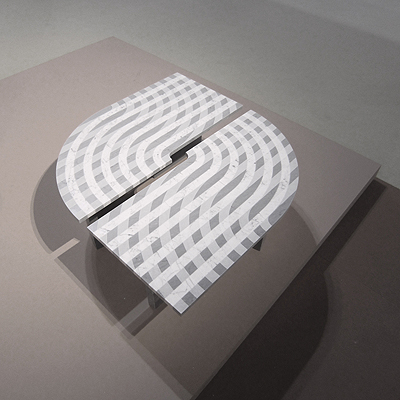 B Table
Laminated Marble – White Carrara and Grey Bardiglio
In two parts, each 840 x 420 x 300 mm / 33.1 x 16.5 x 11.8 in
Limited Edition, 2017
B Table celebrates engineering and material fusion by presenting a time-honoured material alongside innovative processing. The pair of variably configurable low tables is formed of laminated strips of grey and white marble which define the materials' paths. A layer of ephemerality is introduced by the alternation between glossy and matte finishes to the top surface, thus suggesting an endless circuit.
Produced in partnership with Henraux on the occasion of 'Collezione SaloneSatellite 20 Anni', a landmark exhibition, and permanent collection, highlighting important collaborations between designers and producers.