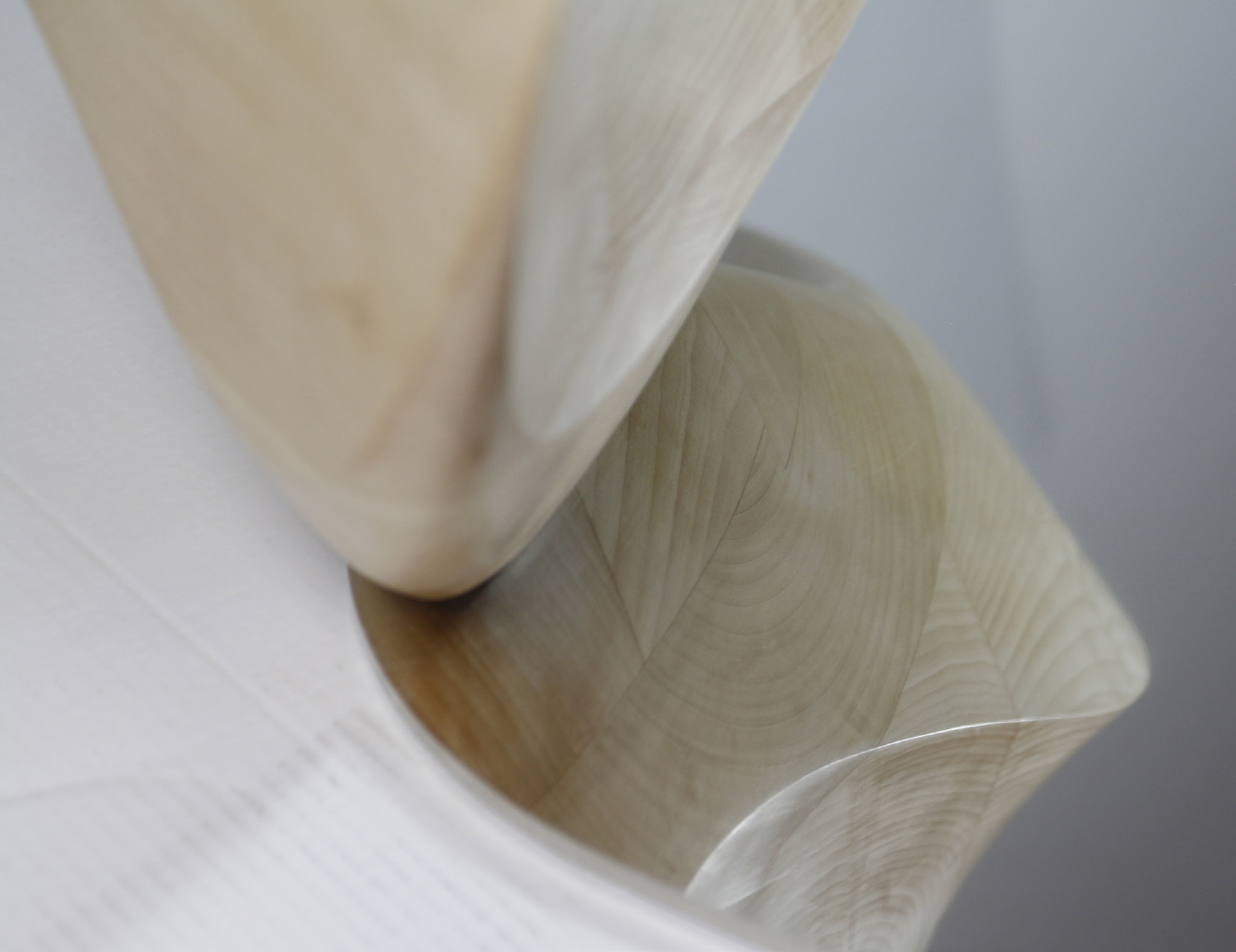 Split Cell Concept 4 (detail)
Limewood, Stainless Steel
640 x 933 x 489 mm / 25.2 x 36.7 x 19.3 in
Edition of 6 + 1 AP + 1P
2020
Split Cell Concept is part of a new series of seats which test the limitations of the form and typology of the construct.
In Iteration No. 4, two materials of equal weight oscillate between formal dualities; consequently producing a representation of the typology at its most reduced state. Dualities at play include figure and ground; substance and shadow; volume and surface.
Mirror-polished stainless steel and laminated limewood are combined to create a work that occupies a space between sculpture and furniture.