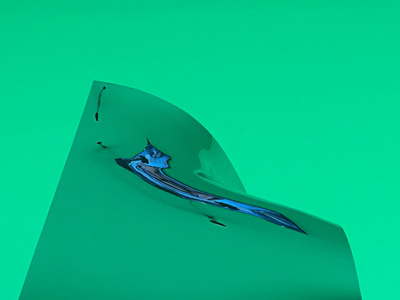 Detail, BULGY Inverted at Swiss Institute.
Photo Sasa Stucin, courtesy Soft Baroque.
The reviews are in for 'Pavillon de L'Espirit Nouveau' at Swiss Institute.
Coverage spans Alldayeveryday's extensive 3-part feature which includes a curator interview as well as others with some of the designers exhibited through to TL Magazine, Wallpaper and Purple.
"Maybe this is contemporary design's fifteen minutes?" Asks W Magazine's Kat Herriman in writing about the exhibition. Please see below for more.
Kat Herriman. "Just Innovate. Felix-Burrichter Makes His Curatorial Debut." W Magazine, September 23, 2015
http://www.wmagazine.com/culture/2015/09/felix-burrichter-swiss-institute/
Adrian Madlener. "Pavillon de L'Espirit Nouveau at Swiss Institute." TL Magazine, September 29, 2015
http://tlmagazine.com/pavillon-de-lesprit-nouveau-at-swiss-institute/
Brook Mason. "Modern Spirit: The Swiss Institute Gives Corbusier Icon a Millennial Twist." Wallpaper, October 5, 2015
http://www.wallpaper.com/design/swiss-institute-millennium-twist-on-le-corbusier-icon

"2nd Edition 'Pavillon de L'Espirit Nouveau: A 21st Century Show Home' Curated by Felix Burrichter at the Swiss Institute, New York." Purple Magazine, October 9, 2015
http://purple.fr/diary/2nd-edition-pavillon-de-lesprit-nouveau-a-21st-century-show-home-curated-by-felix-burrichter-at-the-swiss-institute-new-york/
"PAVILLON DE L'ESPRIT NOUVEAU: A 21st Century Show Home. Part 2: A Physical Experience." Alldayeveryday, September 23, 2015
http://www.alldayeveryday.com/articles/a-21st-century-show-home/a-physical-experience#article